Aleni De Viate – DV8House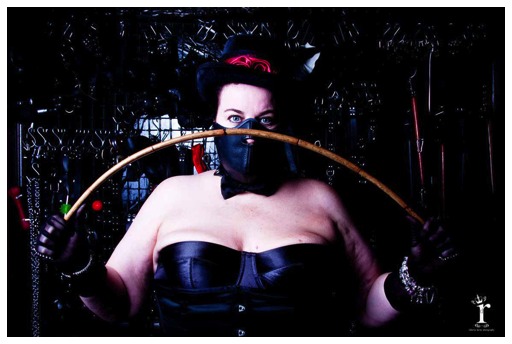 Aleni comes from Sydney Australia where she lives with her Master (Mark DV8) and co partner Lani.

She first came into the BDSM world in 1998 by entering the position of slave in a leather household where she was nurtured and trained as submissive then as a Top before she released in late 2000.

Aleni involved herself in the local BDSM community where she met Mark who became her Master in 2001. Together they founded DV8House Sydney where they hosted parties, skillshares and organised educational events in the ensuing years.

Coming from such a solidly grounded D/s background Aleni found herself sharing her knowledge of BDSM skills within the local community within Australia before having opportunities to travel and present classes internationally.

Aleni teaches the basics like spanking, flogging, caning, bondage and fetishism as well as the mental, emotional and spiritual concepts that go along with BDSM. "Understanding why you do what you do helps you establish meaningful boundaries as well as improving your experience inside the D/s dynamic" (Aleni De Viate)

In 2004 Aleni became enamoured by Japanese style rope bondage first seeing it as a different way of expressing and experiencing dominance as a woman. This love has taken her to Japan and the United States learning and then teaching the art of dominance through rope.

Aleni continues to travel, teach and perform at home and abroad with her family DV8House Sydney.